So you want to be a boss, (too)?
Posted by admin on Sep 2, 2012 in Default | Comments Off
Date Posted: 2nd September 2012
Channel News Asia recently reported nearly 80% of S'pore students think of starting their own business. Read here for the report.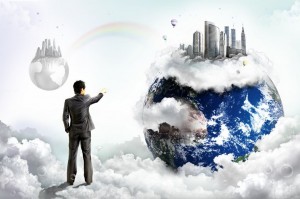 The above is in line with our findings from carrying out career coaching with our clients. Our target group of clientele, most of whom are in the early twenties or mid twenties, are fresh out of colleges, polytechnics and universities.
During coaching with us, a high majority of them expressed interests in starting their own business, either straight out of school, or after gaining experience from their first careers.
When asked why starting out on their own, many of them quote reasons such as financial freedom, be in decision making roles and time flexibility.
Regardless of reasons behind entrpreneurship, part of our career strengths coaching dived into understanding their personality, strengths, values, passions and interests, versus their desire to start businesses in Singapore.
The outcomes from our coaching reveal that many of the entrepreneurial dreams remain just as that.
Many of our clients, when probed further about their passions and interests, through our customised and in-hour methods, they showed no direct links to their desires to be in business.
For example, one client during the chemistry expressed interests in starting a business on his own and wanted our advice if entrepreneurship was for him. After the various assessments, he concluded that his true passions actually revolve around his family and his personality inclined towards security and adverse risk taking traits.
Our key roles as career coaches merely opened up his mind about what he really desires – why he behaved the way he did and what he is truly passionate about. Simply we do not conclude for anyone on what he or she is best in doing – simply, they discover themselves.
Back to entrepreneurship, our findings are that while the young graduates are mostly attracted to starting their own business, they might not truely appreciate the path entrepreneurs take and more importantly, whether the path truly suits their strengths.
That said, we are convinced that anyone can be successful entreprenuers.
If you know what your career strengths are, that is.